Lindsey Warnes Carroll, Non Executive Director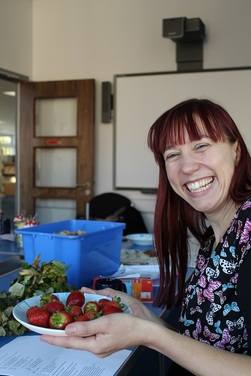 I am a theatre practitioner, performer, storyteller, writer and workshop facilitator based in Leicester.
I have delivered a wide range of creative workshops to both children and adults and performed at many festivals and events. My weird and wonderful performances take a comedic and musical slant and I am a part of Leicester-based comedy improv group Unidentified Flying Improv.
I was part of the team behind the award-nominated show, "Barbara Steels's Wheels of Steel".
As a workshop facilitator, I am keen to make storytelling, performing and creative writing accessible and try to encourages participants to try new things, be brave and bold and create something spectacular.