Revive Live :: Coffee Shop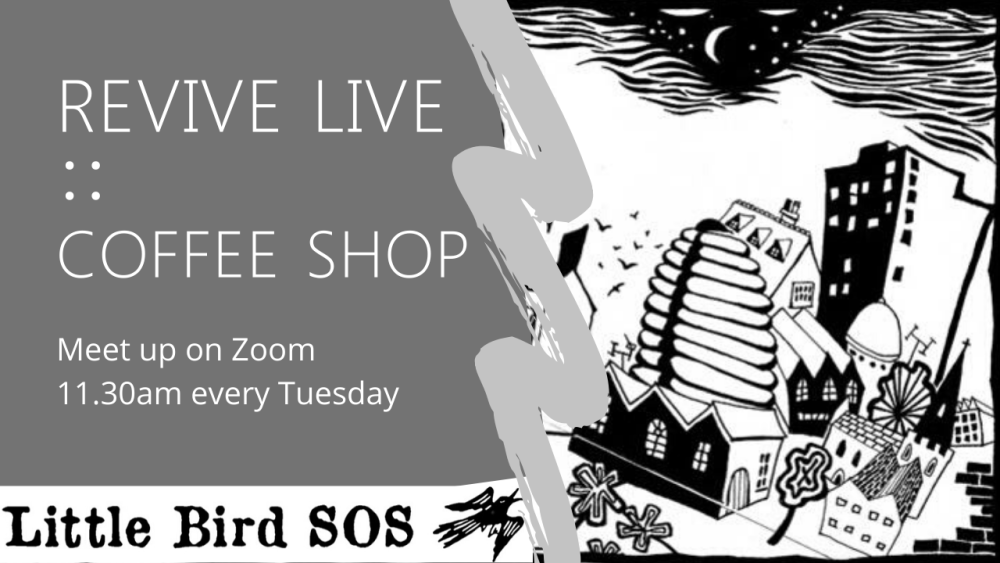 Humans are social beings and it's important to stay connected to others. During this period of uncertainty we are continuing to support our community, as well as each other, by providing a space to gather every Tuesday morning. Come along to chat online over a cuppa and share your strategies for keeping creatively motivated. It's also a place to have a bit of fun, when the mood takes us. The sessions are informal, with topics chosen by the participants and led by an experienced facilitator from Little Bird SOS.
RESERVE A PLACE

These sessions are free of charge to all, however, if you are able to make a small donation, that would be really helpful in ensuring we can continue our work in the future. Donations can be made from the homepage on our website.